If you are unable to see your Menu bar please follow the steps below to Clear your cache, which will resolve this problem.
1.  Select Tools (via the Gear Icon) > Safety > Delete browsing history….
NOTE: You can also access this menu by holding Ctrl + Shift + Delete.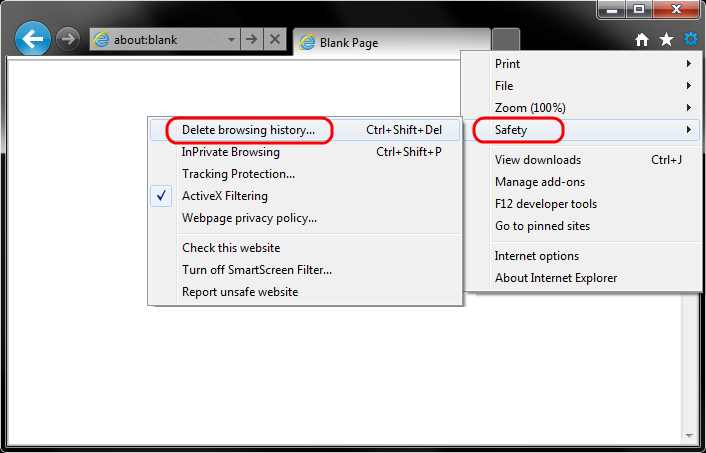 2. Make sure to uncheck Preserve Favorites website data and check Temporary Internet files and website files, Cookies and website data, and History.  Click Delete.
3. You will get a confirmation at the bottom of the window once it has successfully cleared
Further Troubleshooting
The above procedure for clearing cache and cookies should work for the majority of websites. Including AdvancedMD PM and EHR applications.